The only outdoor security camera that
proactively detects real incidents using on-device AI detection.
Unlike other cameras that only provide evidence after the fact,
Simshine® Simcam Alloy 1S automatically responds to
deter crimes before they escalate.
Finally, an end to false alerts
Simshine® Simcam Alloy 1S sends alerts directly to your phone and immediately stores a video upon the detection of a person or pet as well as the recognition of a known face. Customize your detection zone and the type of alerts you want to receive.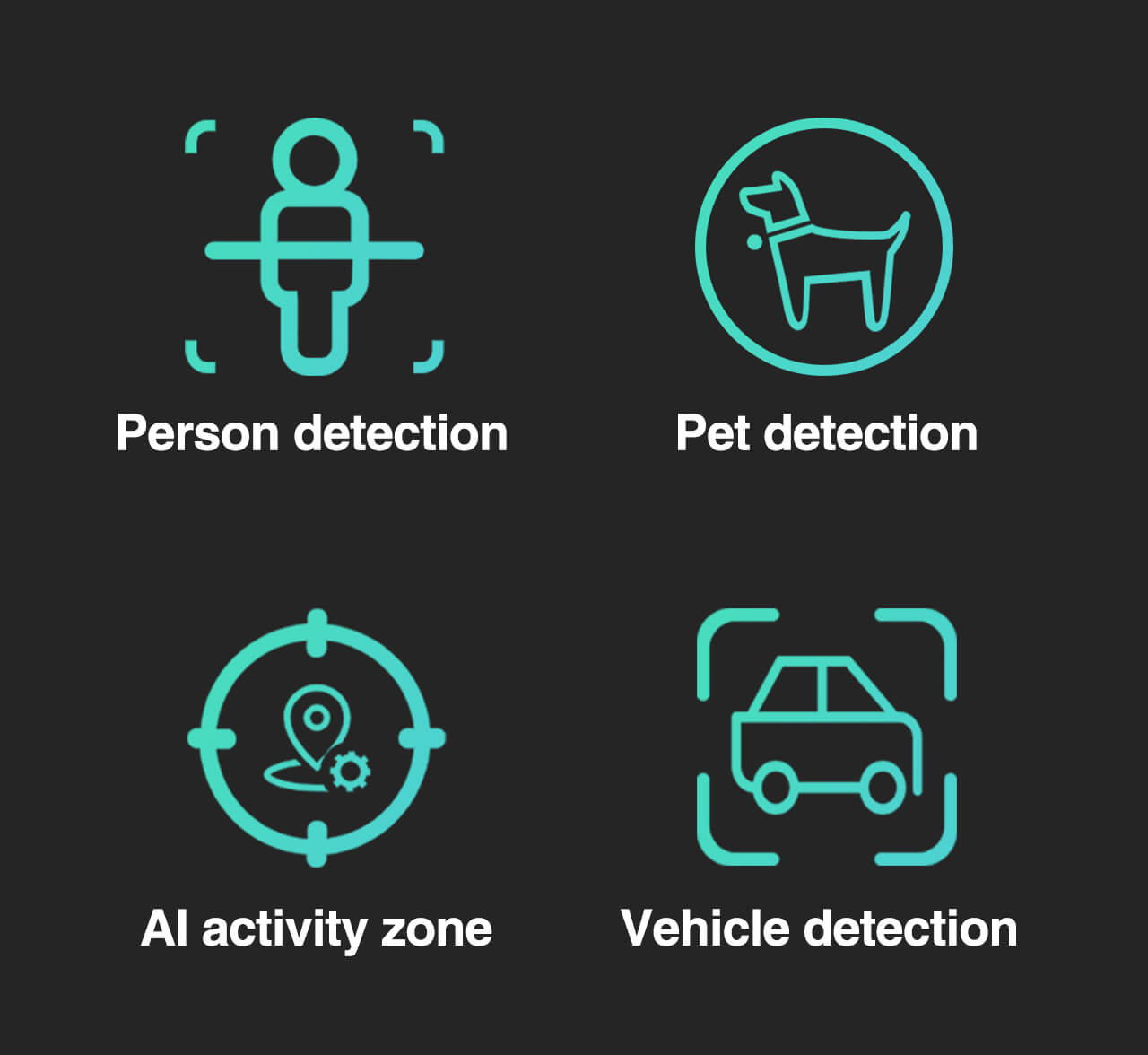 Deter the burglar before the break-in
Ward off would-be burglars with a person-triggered siren or message before any damage is done. Rest easy knowing the Simshine® Simcam Alloy 1S is always there, actively defending your property, especially when you cannot reach your phone.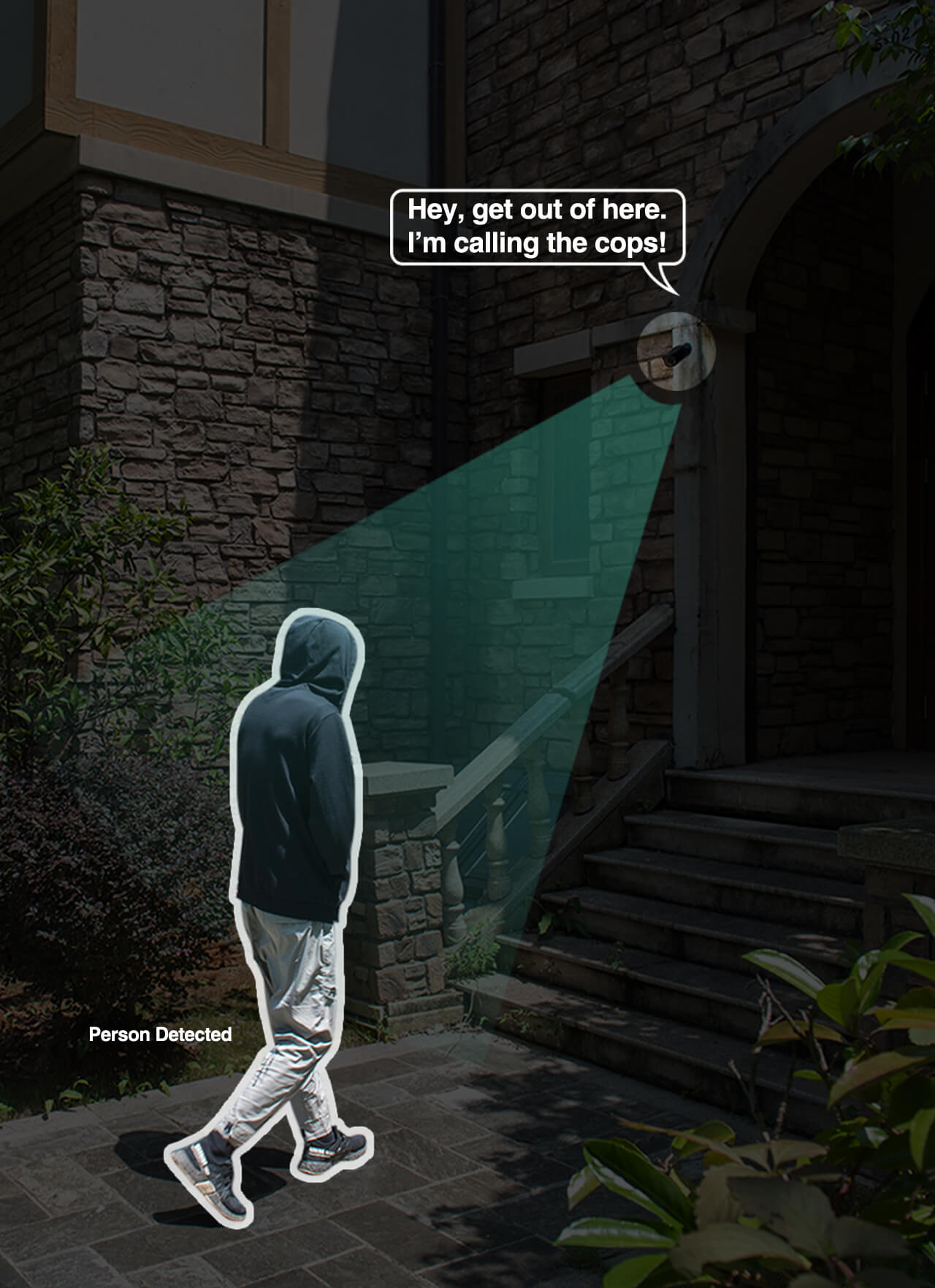 AI-triggered siren
Automatically set off a built-in 100dB siren when the camera detects a person, pet or car.
AI-triggered message
Automatically play a pre-recorded voice message when the camera detects a person, pet or car.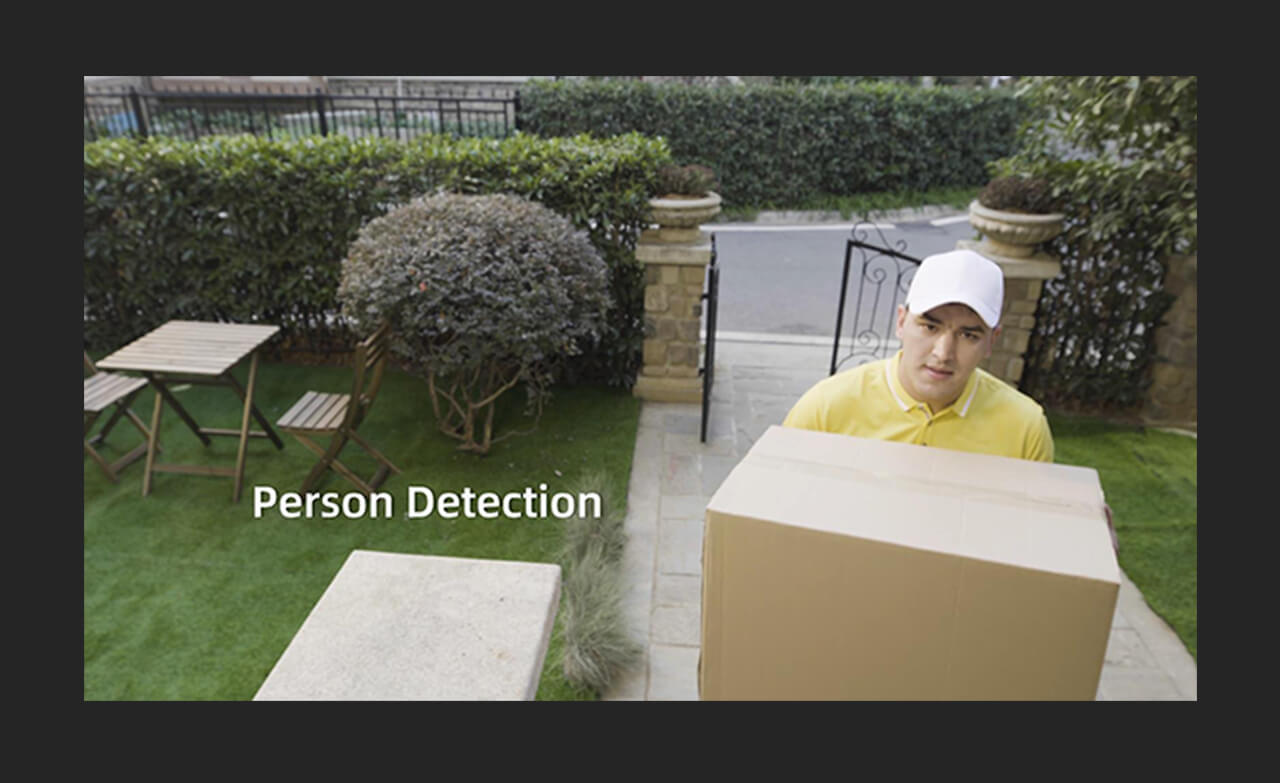 No detection delay
Powered by the latest 10nm AI processor, Simshine® Simcam Alloy 1S outperforms all other home security cameras. The on-device AI can detect a person within a fraction of second and take action immediately.
Beware of suspicious cars
Simshine® Simcam Alloy 1S can alert you to cars stopping outside your house, or parked cars driving away. No false alerts from normal traffic.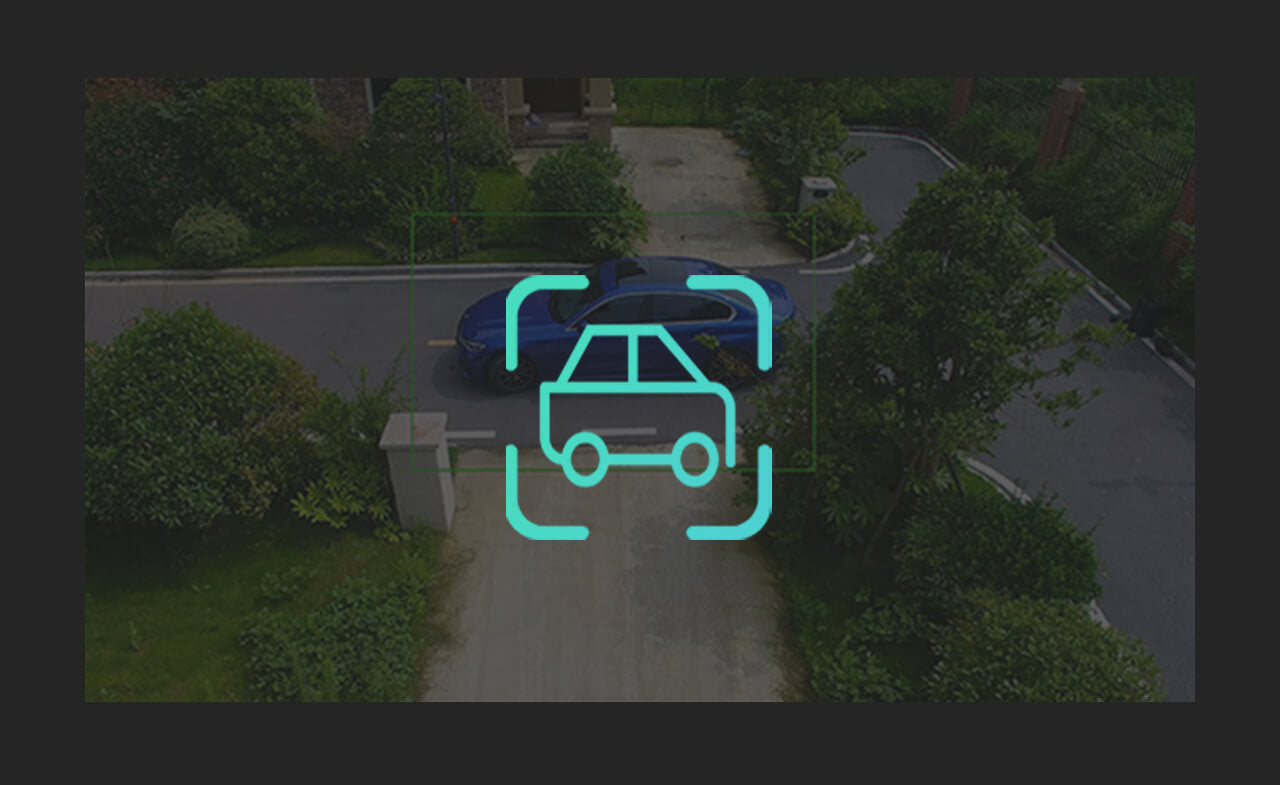 Keep pets out of your yard
Annoyed by stray cats or your neighbor's dog messing around in your yard? Set up a pet-triggered siren to keep them off your property.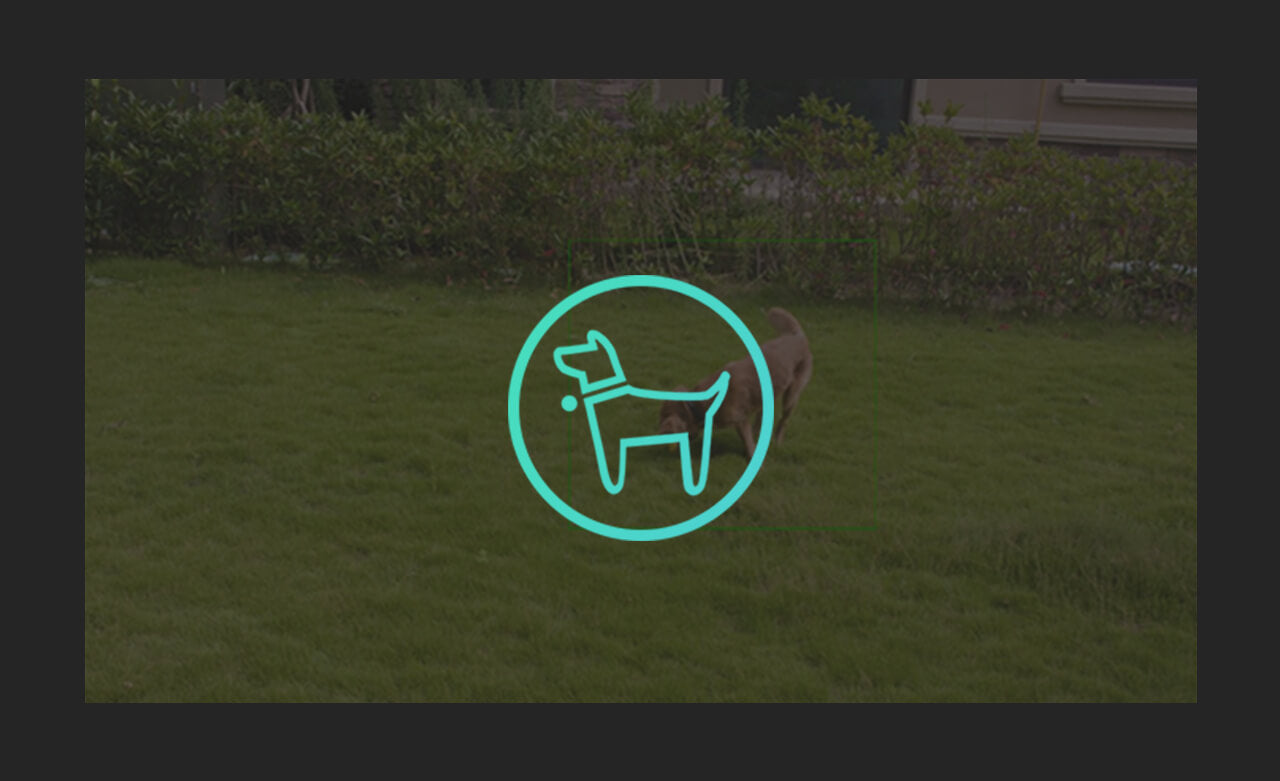 Subscription-free monitoring
Thanks to on-device AI and local storage, you never have to pay a subscription for Simshine® Simcam's 24/7 AI detection and deterrence. With Simshine® Simcam there is no longer a need for costly monitored security systems.
24/7 video at a glance
Recap the whole day history with the daily report. Quickly filter the event recordings you want to see whilst never missing a thing with 24/7 continuous recording.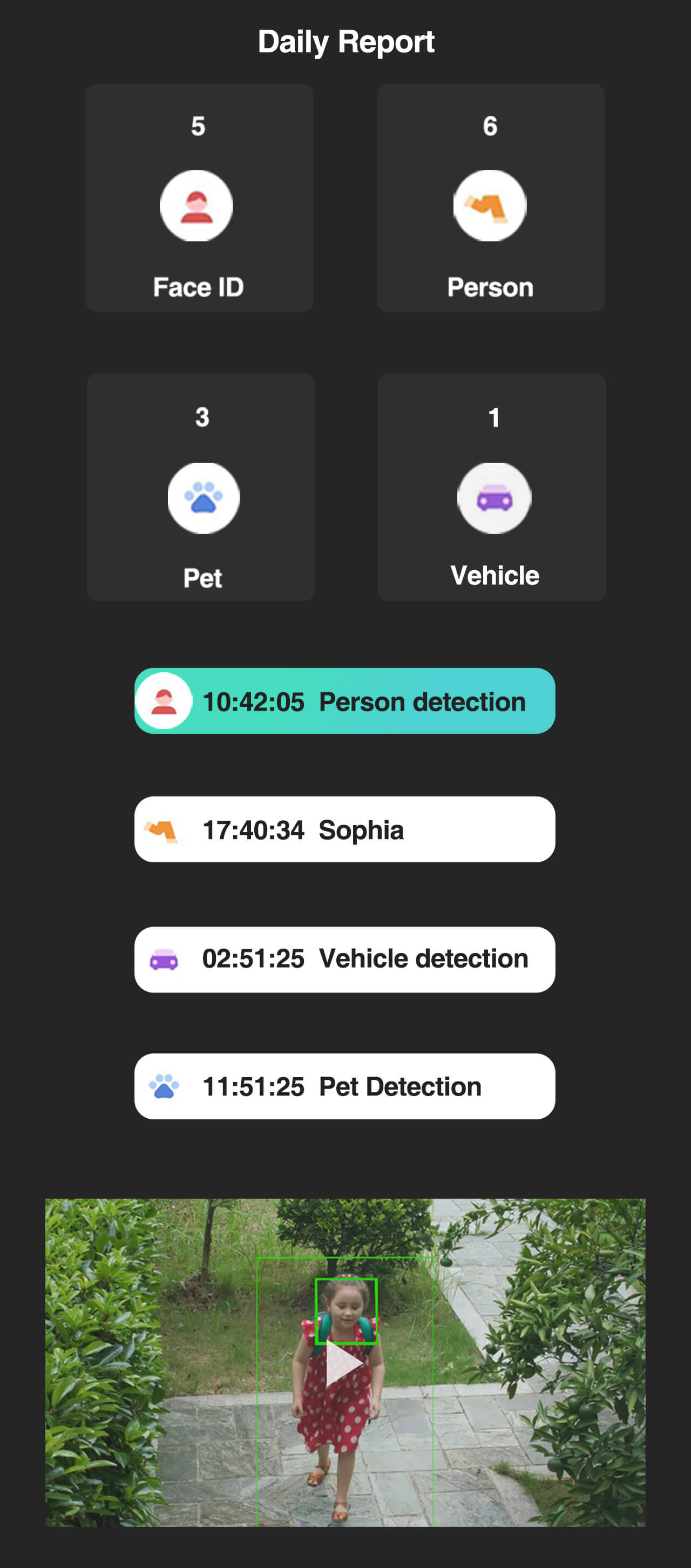 1080P & starlight night vision
With the latest ISP sensor, Simshine® Simcam 1S delivers outstanding imaging in both low-light situations and high-contrast scenes. The video is free of motion blur. The starlight night vision illuminates nighttime scenes like a floodlight. Easily identify a person's face from up to 30 feet.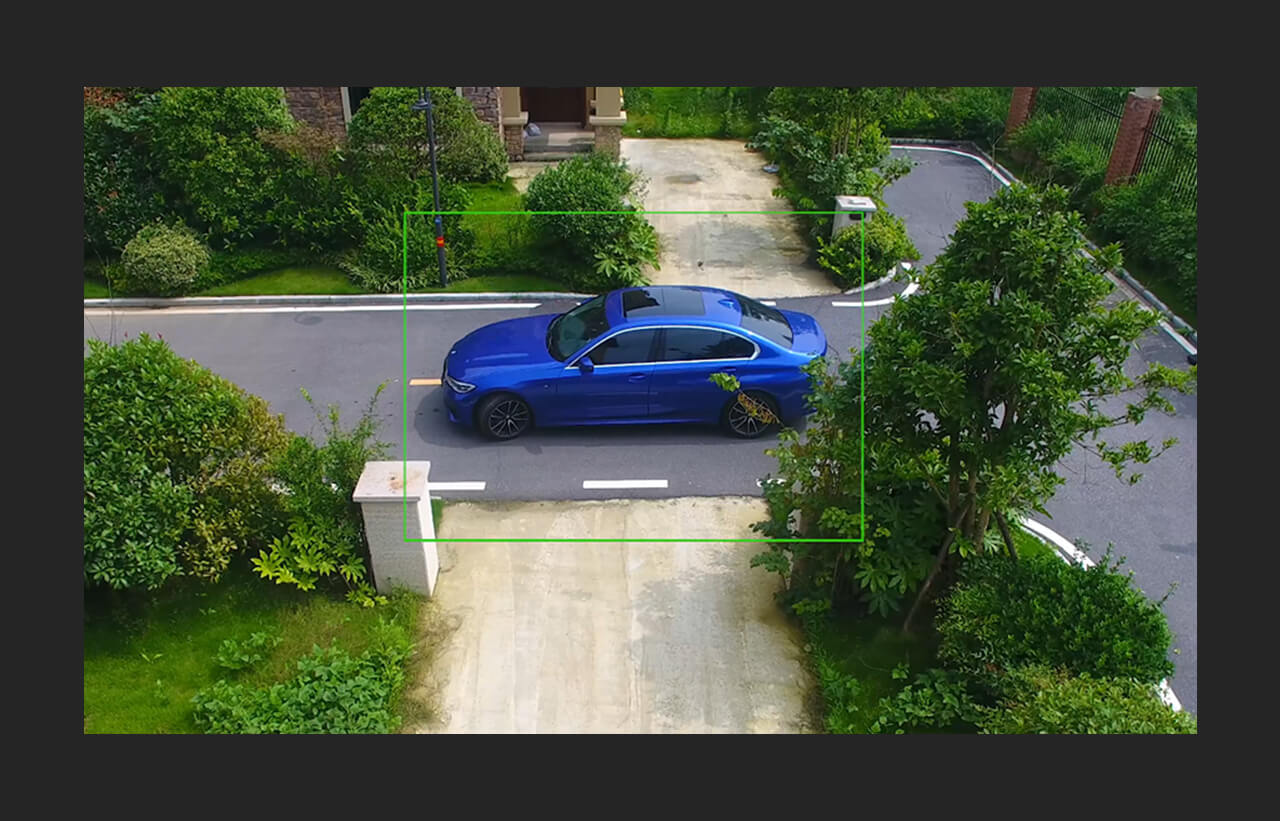 On-device privacy protection
Simshine® Simcam Alloy 1S processes and stores video locally on the device. Both your account and the video stream are secured with bank-level encryption. Prevent hackers by locking access to the camera with Lan Mode. No one but you can access your data.
AES-128/256 Encryption
AES-128/256 Encryption
P2P Network
Lan Mode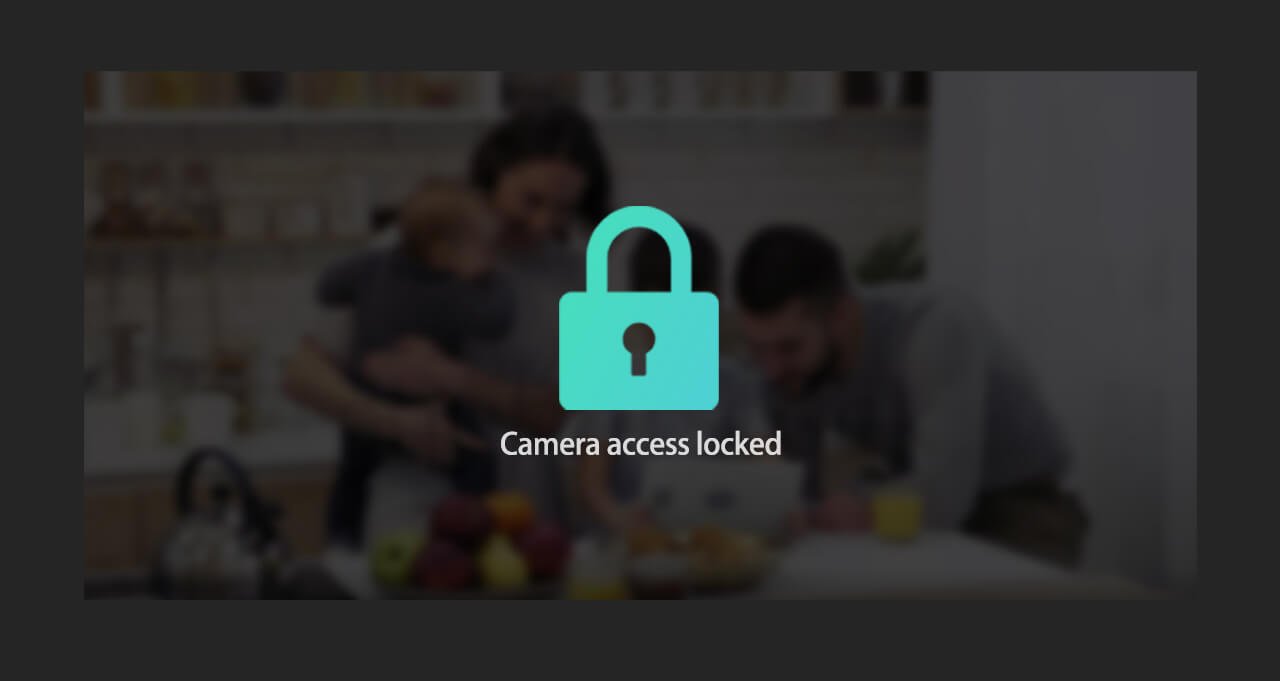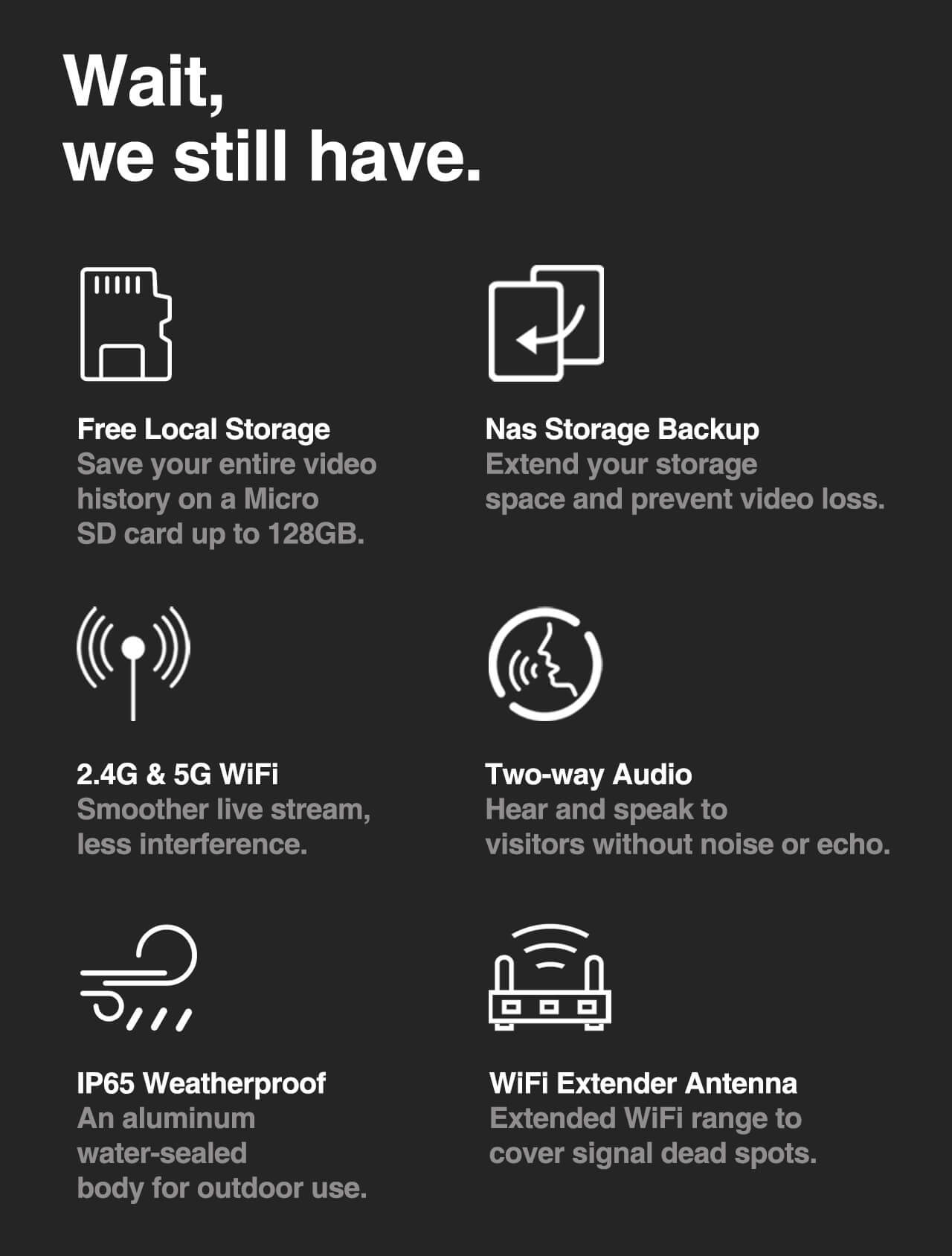 Design
Dimension: 6.9 X 2.7 X 2.7 in. (

68.6 X 68.6 X 178.9 mm

)
Weight: 0.7 lbs (340g)
Cable Length: 9.8ft (3m)
Color: Black
AI Processor
Ambarella CV25 10nm Soc with 2T computing power
Camera
Video Resolution: 1080P 30FPS
Field of View: 120°
Focal Length: 3.6mm
F/N: 2.5
Starlight Night Vision: 850 nm infrared LEDs with IR cut filter
Video Format: H.265 & H.264
Zoom: 4X digital zoom
Person Detection Distance: 60ft (18m)
Facial Recognition Distance: 18ft (5.5m)
Car Detection Distance: 20ft (6m)
Pet Detection Distance: 10ft (3m)
Working Environment
Weather Resistance: IP65
Operating Temperature: -4 ℉ ~ 122 ℉ ( -20 ℃ ~ 50 ℃)
Audio
Two-way talking with microphone and speaker
8OM 1W Speaker
Sims Mic
Built-in Siren
Connectivity Requirements
Dual Wi-Fi 802.11a/b/g/n 2.4GHz & 5GHz with at least 2Mbps upload speed
Power Supply
AC Adapter Input: 100-240V AC, 50/60Hz, 0.65A
AC Adapter Output: 12V DC, 1A
Camera Input: 12V 1A
Storage
Micro SD card up to 128GB
SMB-based NAS
Certifications
Warranty
12 months limited warranty
APP
Compatibility: IOS, Android 4.0 or later
In the Box
1 X Camera
1 X Power Cord
1 X Antenna
1 X Wall Mount
1 X QuickStart Guide
1 X Screwdriver
Cable Clips
Screws
Wall Anchors
Wouldn't take back defective camera
I just wanted an exchange they wouldn't do it.You have a 30 day return policy. But apparently you don't live up to that
Peace of mind
It is perfect for our needs, and the app works exceptionally well. Camera quality is superb and we love that you can preset a warning when the camera detect someone. Will definitely purchase another one for more peace of mind.
Fantastic outdoor security camera with great app
Great quality well-made camera, come with a 16 GB SD card. Three screws for the mount, screw the camera in to the base and that it, didn't have to run network cables I Love that there is no need for subscription. Setup and installation was very easy. Point your smartphone camera at the QR code on the box, install the app, create an account, and select add a device. The app will guide you the rest of the way. The siren sound feature is great and it scares thieves for sure. Speakers and microphone works great and are very useful. App is impressive, the camera connects quickly when I access it from the app. I have been consistently impressed with the products I buy from Simcam.
I strongly recommend it!
Love this cam! After having bought the expensive Nest cam (which I returned it due to serious app issues) and doing intensive research I decided to buy this cam. Flawless motion detection, apps connect on multiple devices instantly, perfect night vision. Super HD clarity during the day. I strongly recommend it!!
5 Stars
I had an issue and The Customer service was great.